Construction plan markup software is becoming increasingly crucial for general contractors, specialty contractors, superintendents, and project managers. Being able to mark up drawings, in the field or office, helps identify key areas of focus and changes on the jobsite.
ConDoc makes it easy to markup plans and drawings for personal reference or to attach to other construction documents such as RFIs.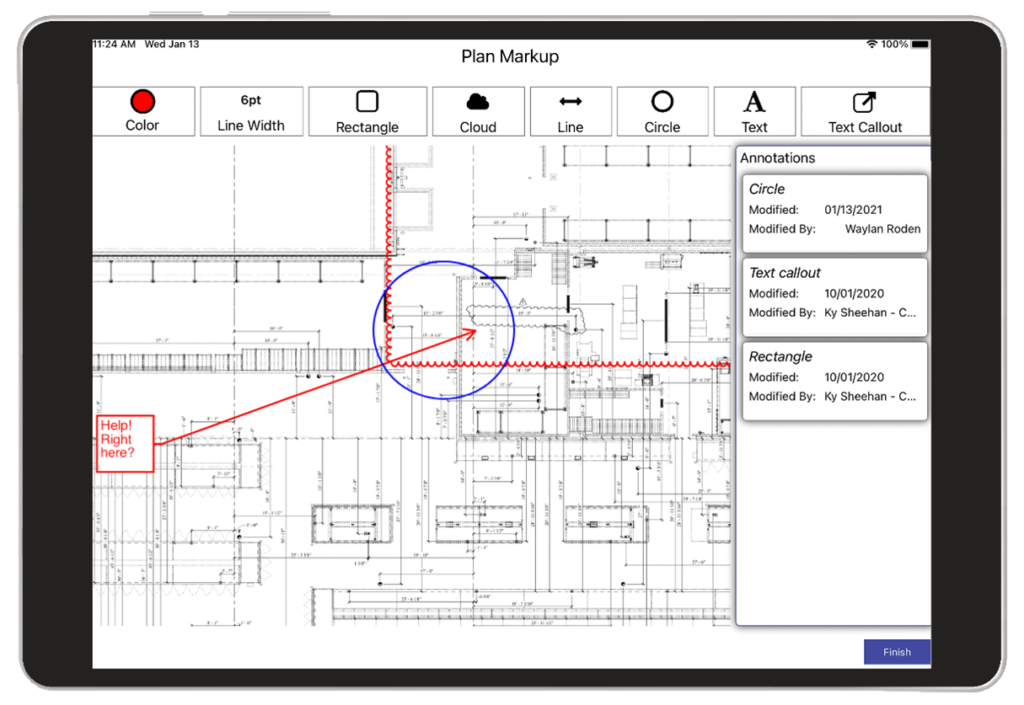 Plan Markup
ConDoc allows users the ability to edit construction plans and photos from any device, web or mobile, on or offline. Easily share your markup with your project team and stakeholders in real-time.
Mark up drawings with ConDoc's own tool set without ever leaving the app. Add clouds, arrows, location pins, text callouts, and more. ConDoc's measurement tools allow you to do your take-offs effortlessly. Simply change colors, border sizing, formatting, and font to differentiate key areas of focus.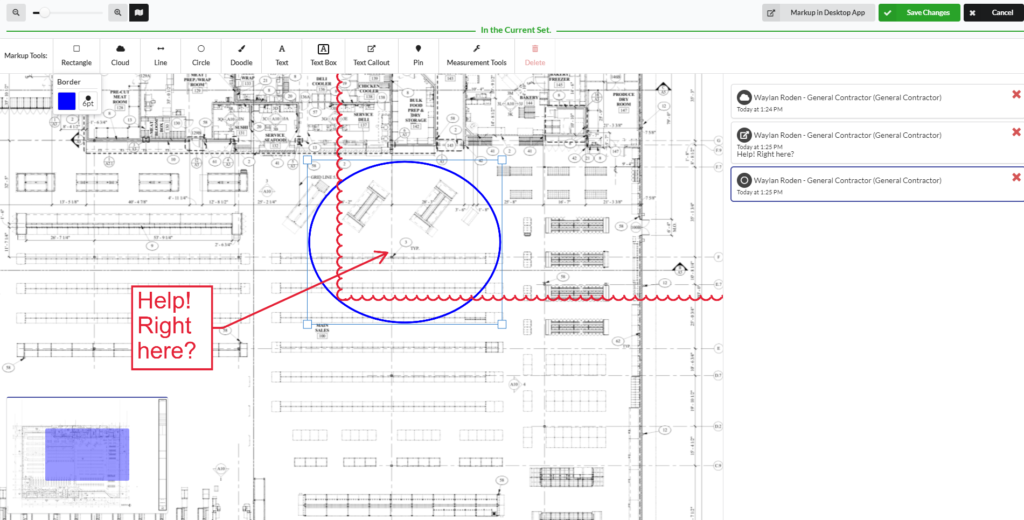 Markup in Desktop App
Already accustomed to BlueBeam or Adobe? From ConDoc, simply open your drawing or PDF directly into your favorite desktop editing software, make your changes and they will save back to ConDoc. No more downloading and uploading documents!
ConDoc is a very user-friendly document management tool! The notifications give clear indication to what is currently in your court and makes accessing different document types easy. Navigating through plans and drawings is really fast, the tool sets are awesome to work with, both in the office and when I am in the field.

Kyle Myers, Project Manager
About ConDoc
ConDoc has helped thousands of contractors easily manage documentation, teams, and crucial data throughout every phase of the project. Sign up for a personal demo to see how ConDoc's construction management software can help your team manage project data better, saving you time and money, field to office.