ConDoc's new Photo Gallery feature gives users the ability to scroll through all images and attachments associated with their projects. Stay up to date with your latest project development!
No need to worry about viewing permissions. Original security settings will stay with the image for the duration of the project.
Filter images by setting a custom date range.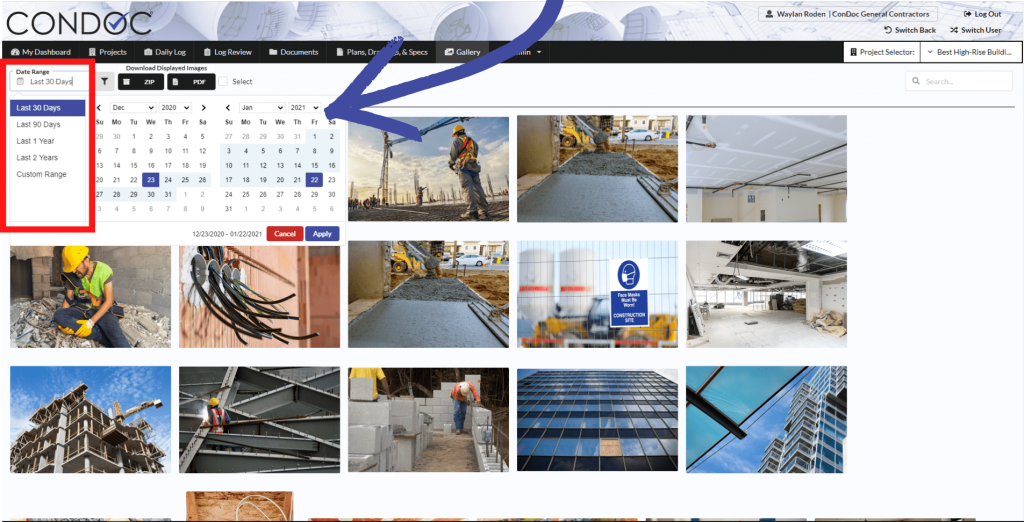 Search for photos by name or document type.
Click to enlarge photos.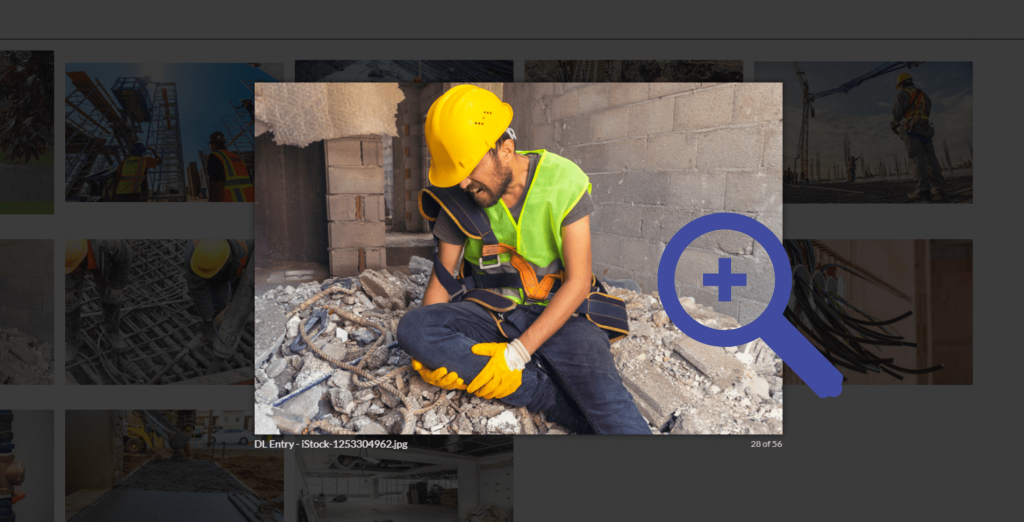 View which document types images are associated with.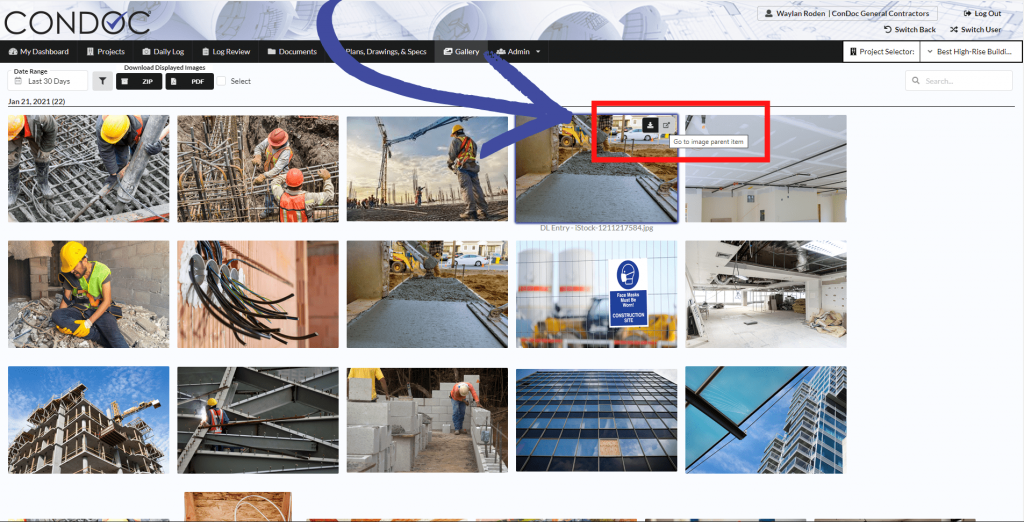 Users are able to select multiple images for download.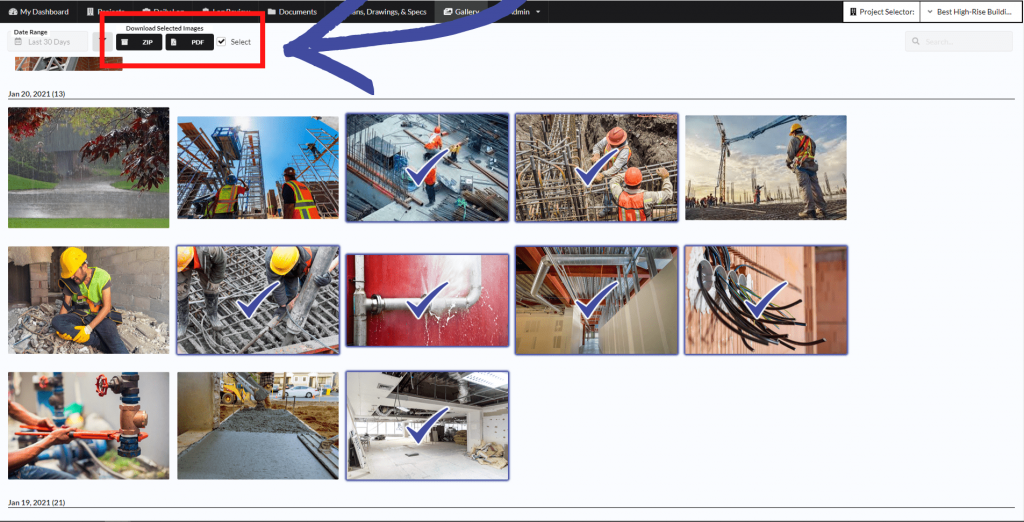 ---
ConDoc is Construction Documentation Simplified. Accessible on any device, field to office, on or offline. Easily manage your project team and documentation in real time, from anywhere. General contractors, project owners, design teams, and subcontractors rely on ConDoc to help streamline communication, eliminate rework, and ensure everyone is building from the most current set of information. Take on more work without taking away from your bottom line. To learn more about ConDoc, or to request a free personalized demo, visit condoc.com