Our amazing staff of software developers have been working around-the-clock to implement new and improved features for ConDoc.
These features are intended to increase productivity and enhance the user experience.
ConDoc's dedication to making the application even better than before is based on your company's feedback and suggestions. Thank you and please keep them coming!
Disciplines
Plans, drawings, and specs are now segmented based on AIA sheet numbering standards and disciplines.
This new feature allows users to quickly filter and identify plan sheets relevant to their specific industry.
Project admins also have ability to edit (add or remove) and reorder discipline types based on viewing project needs.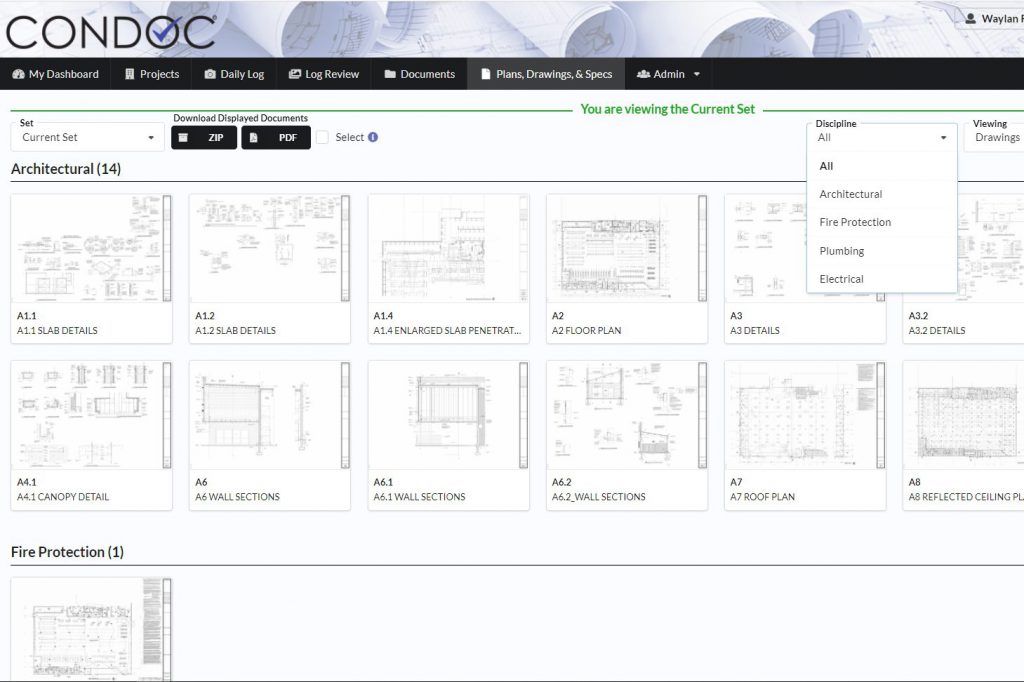 ConDoc users are able to select from the "Discipline" dropdown menu to choose which set of plans that pertain to them.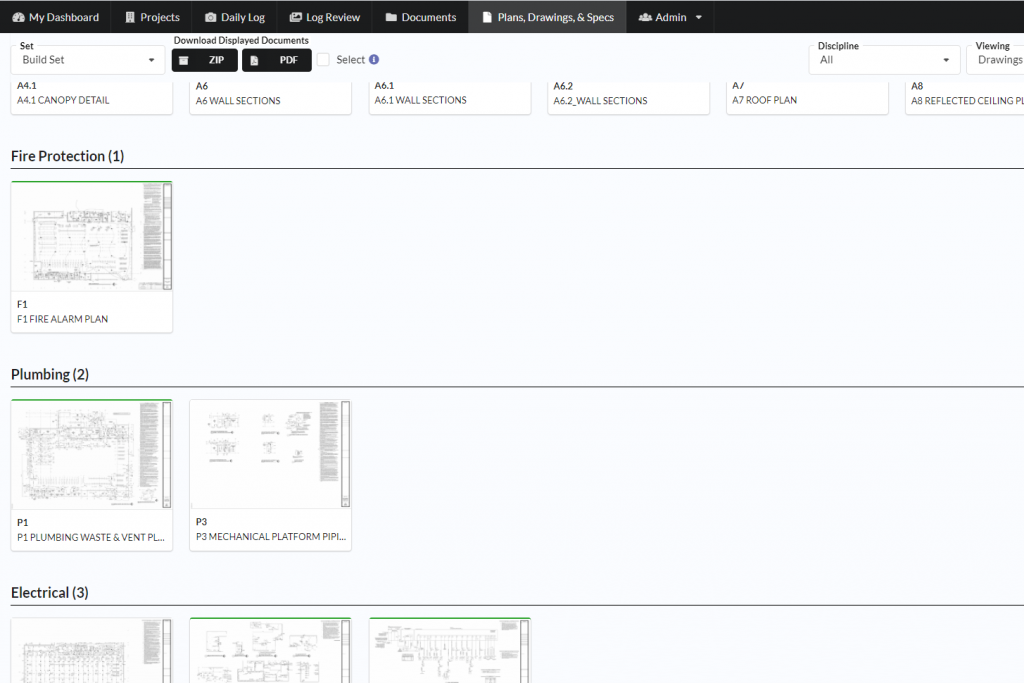 Easily scroll and identify plans by industry.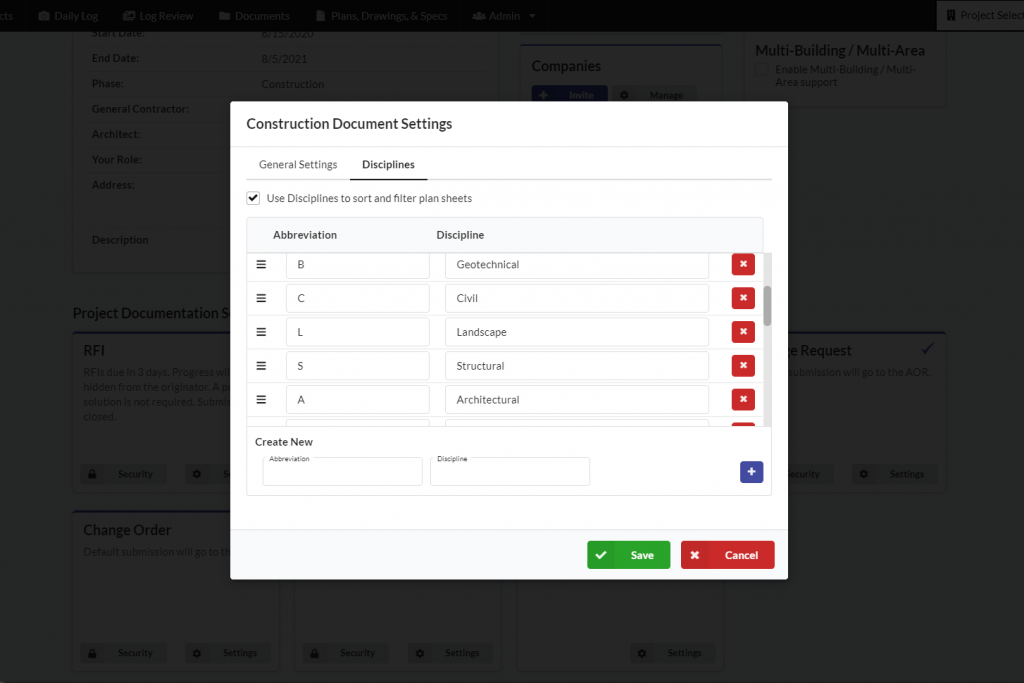 Make edits and arrange discipline types based on preference.
Multi-building
This amazing new feature comes just in time for the steady increase of multi-building construction and is perfect for multi-family housing projects.
The Multi-building feature offers ConDoc users the ability to easily navigate multiple plan sets associated with different buildings within the same construction project.
Simply select the building type from the dropdown menu and select which plan set version you would like to view.
As always, the current set indicator (green or red bar across the top) will identify whether you are viewing the most current set.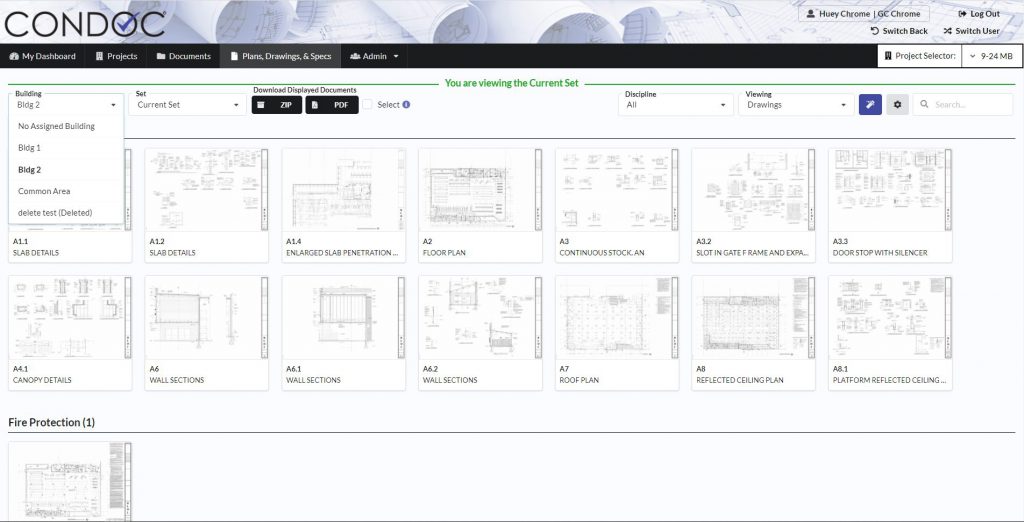 The "Building" dropdown menu allows users to filter between different buildings and plan sets associated with those buildings on one single project.
Multi-send-to
The Multi-send-to feature simply allows project managers or design teams within ConDoc to send different document types such as: RFIs, submittals, change orders, and change requests to multiple companies for additional review or comment.
The selected document type for review will remain in your company's court and will also appear in each company's court until they complete the review, or the document type changes status.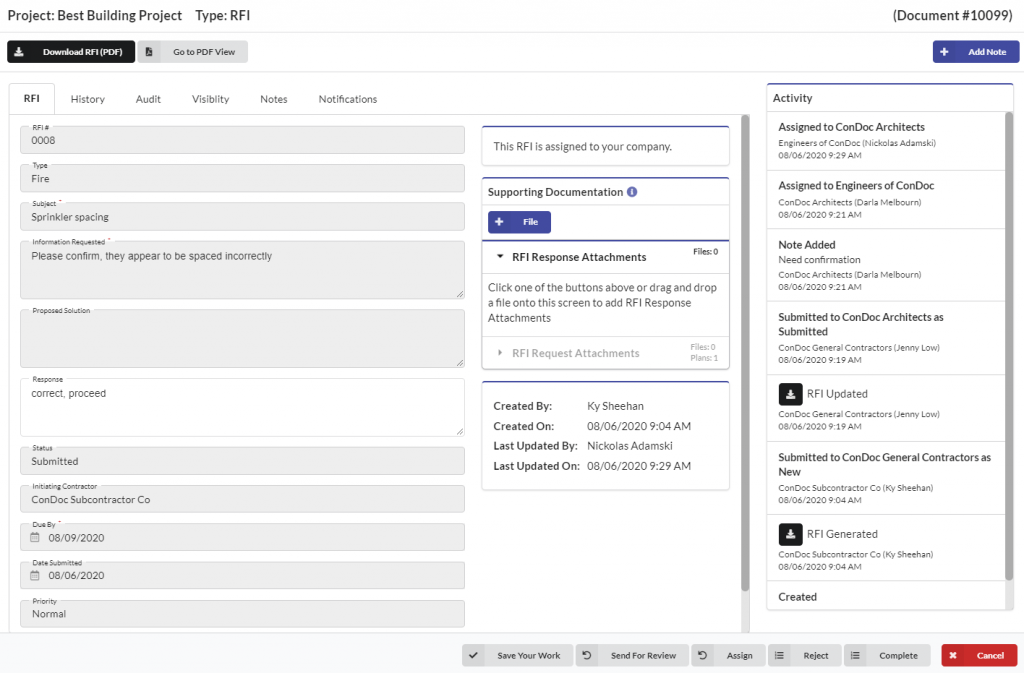 Once the document type is created, PMs and design teams can share with additional companies on the project by clicking "Send For Review" button.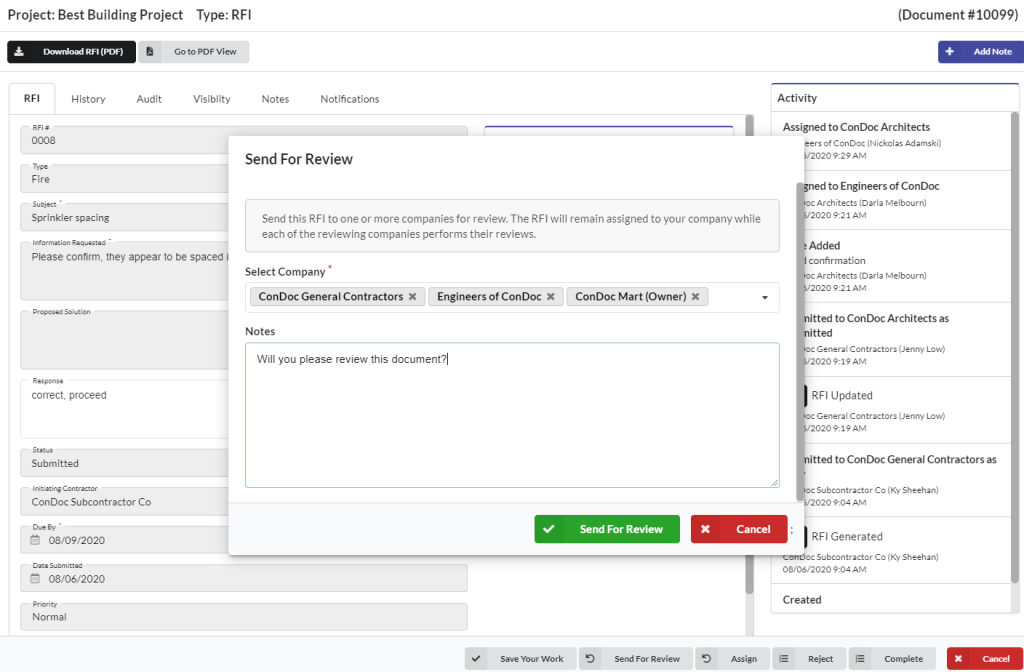 Users may select as many companies as they wish, already associated with the project, to then send that document for review.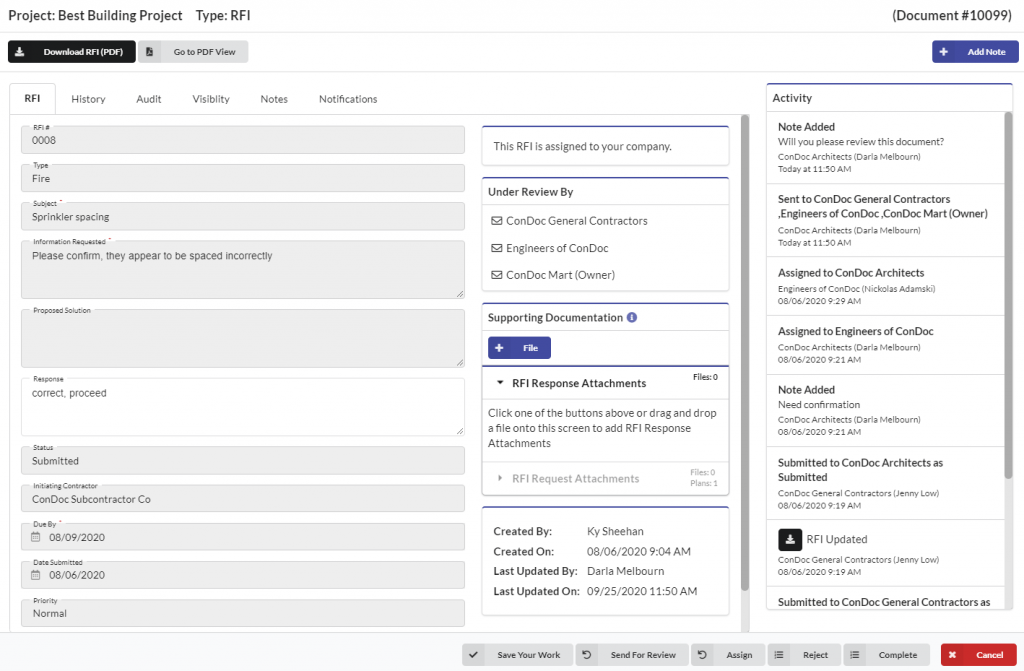 PMs and design teams will now see which companies are under review of that specific document.
These brand-new features are not only intended to enhance document workflow and communication but will also continue to ensure that everyone on the project team is building off the most current set.
To learn more, call us at +1-800-715-1809, send us a message at [email protected] or request a demo today!